>
Products
>
Etc
>
Oatmeal Foot Cream
Oatmeal Foot Cream
The technology of AinA is making a healthy and beautiful life.
Oatmeal Foot Cream to give
moisture on dry foot skin
Oatmeal Foot Cream
Oatmeal and glycerine ingredient give nutrition on chapped foot so make foot smooth and sleek. Especially it is a specialty foot care cream to soften the chitin by urea ingredient.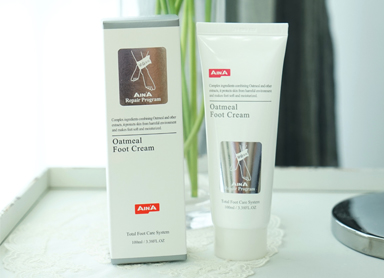 Features and benefits
Containing oatmeal Oatmeal ingredient gives
nutrition on the skin.
Containing urea Urea ingredient softens the keratin
and forms the skin shield
Components
Basic Components