>
About Company
>
CEO Greetings
CEO Greetings
This is the greetings from CEO of AinA Co., Ltd.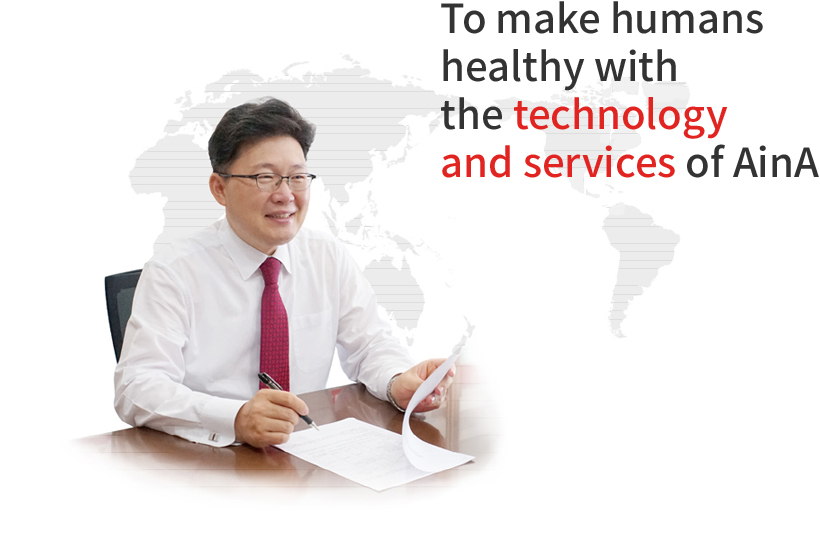 Thank you very much for customers who visited the website of AinA.
I am HyunChul Kim, CEO of AinA Co., Ltd.

Since our foundation in 2005, AinA has done continuous R↦D and global management,
ourproducts' excellency has been acknowledged by domestic and overseas markets as well,
and our company has grown up as a specialty company loved by worldwide people.

However, we will not be satisfied with this but diversify our technology through lots of ways
such as enlarging investment for R&↦D and cooperative research with government research
institutes and universities and so on, then become a company to lead the market of health care.

Accordingly, as CEO I am going to do the mission to make humans healthy and happy
with the technology of AinA.

Innovative value and thoughts of AinA happen small changes in our daily lives, and every customer
who uses our products enjoys a healthy life, these are our AinA's ultimate goal.

We hope you keep seeing the future of AinA powerfully jumping to a global health care
specialty company to last for more than 100 years. Thank you.

HyunChul Kim, CEO of AinA Co., Ltd.